Next Flight is October 2nd, 2013

All flights organized by Heartland Honor Flight depart from Kansas City International Airport.

Honor Flight Network is a non-profit organization created solely to honor America's

veterans for all their sacrifices. We transport our heroes to Washington, D.C. to visit and reflect at their memorials. Top priority is given to senior veterans, World War II survivors, along with other veterans who may be terminally ill.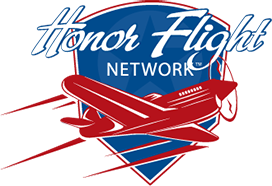 For complete information and to visit the main website, please click on the Honor Flight logo right above.