Donate Now
Your donation will help transport veterans to Washington, D.C. to visit THEIR memorials.
Our top priority is our nation's most senior heroes. World War II veterans waited patiently for over 65 years for a memorial that recognizes their service and accomplishments. The World War II Memorial also recognizes the ultimate sacrifices of their friends who never made it home.
Trips are simply not possible without public support.
Prior to Honor Flight Network, our veterans had given up all hope of ever seeing their memorials.
Now they have hope… but time is not on their side.
The time to act is NOW!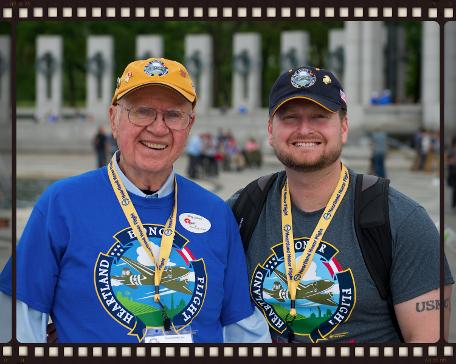 Want to send a check or money order?
Send to:
Heartland Honor Flight
Attention: Donations
PO Box 843930
Kansas City, MO 64184-3930
~
When making donations, please indicate for whom
and how you would like the donation contributed,
i.e., in memory or honor of, or simply in your name.
Thank you!