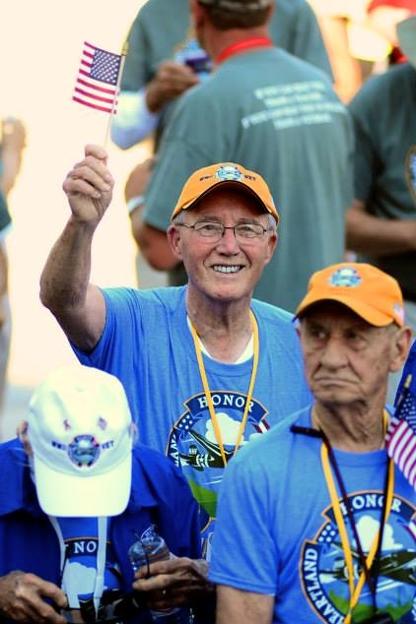 Next Flight:
Spring 2024
Our waitlist has over 500
applicants, therefore vets
may not choose a specific flight.
ALL post-WWII Vets must include
a DD214 with their applications in
order to be considered for a flight.

Heartland Honor Flight of Kansas City is an all volunteer 501C3 non-profit organization created solely to honor America's veterans for all their sacrifices. We transport our heroes to Washington, D.C. to visit and reflect at their memorials.